Microfiber leather looks like leather, the thickness uniformity of their products, tear strength, color richness and leather surface utilization is better than natural leather. It has become the direction of development of contemporary synthetic leather!
Good Performance, environmental protection, non-toxic, high utilization rate!
Please don`t worry about quality, we have a promise to our clients. Any quality problems we will solve them and and afford the freights.

Advantage:
* Feel smooth and elastic, mild cortical feel more intimate.
* Aesthetic point of view in line with public taste, so you will have a cooler and more energetic interior space.
* We are the professional business of steering wheel cover. We can promise that we will provide you the best quality of the goods and very competitive price.
* We have the quality control system, so we can assure that our goods are of high quality.
* Our main export areas in North America, South America, Oceania, Middle East, Europe, East Asia and so on.
* OEM, designs and special needs available.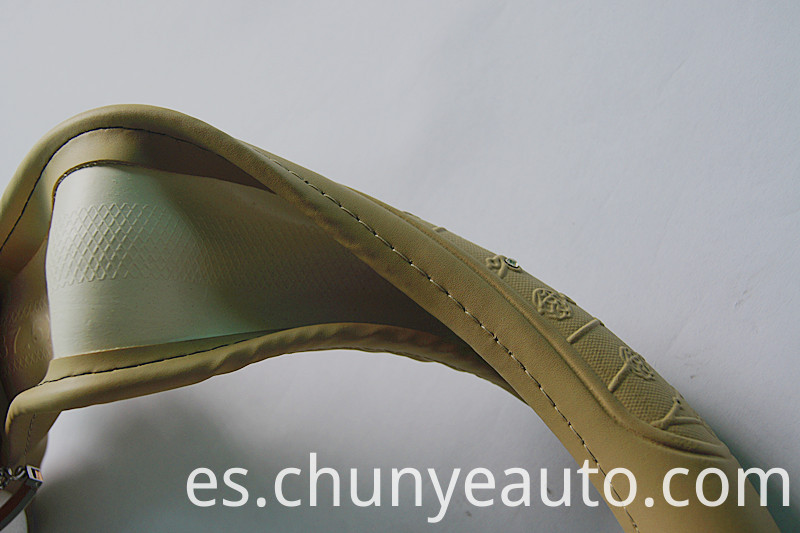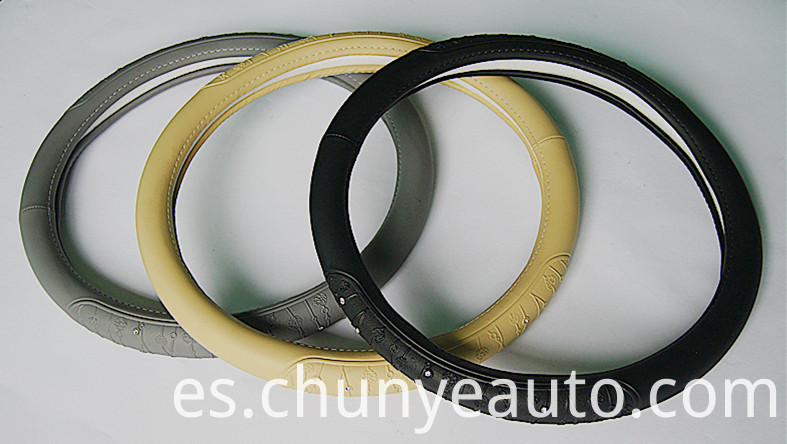 Car Steering Wheel Cover Installation Method: 1) Will steering wheel covers top in the steering wheel steering wheel, and the top, hold hands to the steering wheel with gradually below any side taut. 2) When steering wheel covers difficult to fixed, please another man was pulled down top the appropriate position. 3) The steering wheel bottom after installation is complete, should reach the right state firm will not slip, slightly adjusted namely after installation ends.